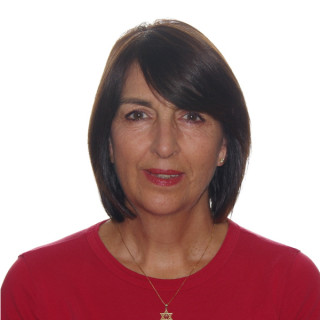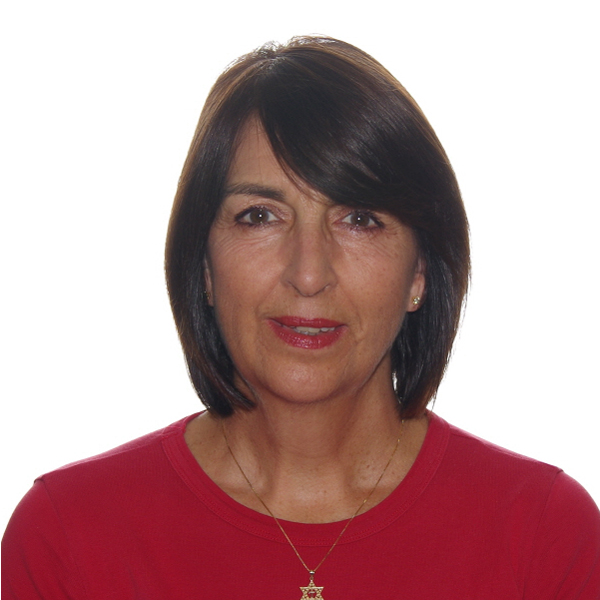 1. What inspired you to write the short story that was featured in Birds of Passage? 
I chose to bring to life the biblical story of Ruth because I relate to it deeply. Like her, I came to Israel broken, in my case from cancer and the failure of my long-term marriage. Like her, I was claimed by God in the Land and blessed with a new husband of faith, my Boaz. I wrote this story in my memoir She Does Not Fear the Snow.
2. How long have you been a writer and how did your interest in writing start? 
I still have the story of Hansel and Gretel that I scribbled, aged six, on the back of my school report card: "things did no go cwit the way they had inspecte. The birds et all the crums up." Whether as a journalist, fiction writer, playwright or, more recently, memoir writer, I haven't stopped writing since that time.
3. What would you like to accomplish as a writer?
I would like to achieve recognition for high-quality work and I would like to inspire others to write by encouraging them through the Start Writing Your Book Program that I am devising.
4. Who has influenced your writing? How?
In 2007, Jesus claimed me in a Jerusalem church where, as a Jew, I thought I wasn't supposed to be. He has had a huge influence on my writing, whether writing secular or faith-based work.
5. Do you write on a regular basis or sporadically and when and where is your favorite time and place to write?
If I'm deep in a book, chances are I will view any interruption like a bear pulled from hibernation. I enjoy breaks in-between finishing a project and starting the next, although, at times when I am not specifically writing or editing a project, ideas circle overhead like planes in holding patterns.
6. What book and/or short stories have you written, besides the short story in Birds of Passage? 
Last year, 2015, was a highly productive one for me. As well as the release of my memoir Love Triangles, Discovering Jesus the Jew in Today's Israel—the sequel to my 2013 faith memoir She Does Not Fear the Snow—I had stories or articles in the following anthologies:
* Love is Out There
* Hot Apple Cider with Cinnamon
* 88+ Ways Music Can Change Your Life
* And, of course, Birds of Passage
7. Do you read Christian and secular novels of just Christian works? Do you have a favorite author, can be Christian or non-Christian?
I read widely, both Christian and secular fiction and non-fiction. My favorite author remains Daphne du Maurier for her vivid sense of place and darkly dramatic plots.
8. As a Christian author, do you plan a faith message before you start writing or does your faith message grow out of writing a particular story? If no faith message in your writing, why not? 
With She Does Not Fear the Snow, my miraculous coming to faith story, it was a case of feeling that God was saying, "You must write this story," followed by an emphatic, "NOW!" This was to stop me procrastinating after saying, my whole life that I wanted to write a book.
9. Do you outline every chapter of your story, or do you simply let if flow without a preconceived idea as to where you might be headed?
I find structure defeats overwhelm, gives you a compass to follow and banishes writer's block. That's not to say you can't tweak—maybe even a lot.
10. What is the biggest challenge facing you as an author in general? How about as a Christian author?
When you finish a book, you still have all the launch to organize and the marketing to do, whether you are self or traditionally published. In many ways, all that is harder than the writing.
11. Tell me about your current project. What you are trying to achieve, how far along are you, when it will be ready, any particular challenges with the work, target audience, etc?
I am currently working on a narrative non-fiction called Independence, A True Tale of War-Torn Love in Ireland. It's set during the Irish War of Independence, whose centennial is coming up, 1919-1921. The book is set months before the Truce in 1921. Rose and husband Albert from England naively take jobs as caretakers of a castle that the IRA decide to burn. On the face of it, this is a secular work, targeted primarily at those who feel an affinity to Ireland. However, Rose's faith plays a central role in the story.
12. Given the choice, would you rather be an independent author or be traditionally published? Why?
I think different projects suit different types of publisher. Self-publishing gives you a lot of freedom but traditional publishing means you have the support of a team. You earn less per book than if you self-publish but may sell many more copies. The traditional publisher usually has more muscle for distributing print books than an individual but they have very little to offer Kindle self-publishers.
13. Is there anything else about you or your writing that you would like to share?
14. If someone wants to reach out to you, how should they do that? What is your preference?
If you want to know more about me and my books, go to www.jesus-ebook.com and receive my FREE Pictorial Guide to The Israel Jesus Loved. That will get you in the loop to receive my news. Do this especially if you are interested in honing your book planning skills.
If you would like to find out more about hiring me as a teacher, leader or ghostwriter, please email bobbie@testimonytrain.com.
Excerpt:  Naomi – Bobbie Ann Cole
"I won't leave you, so don't ask me to," Ruth told her mother-in-law. "From now on, your people will be my people and your God my God. Where you die, so shall I and be buried alongside you. May God punish me severely if ever I let you down."
There would be no shaking this one off, Naomi realized, her heart sinking. On top of everything else, God seemed to be punishing her severely by burdening her with a barren, Moabite daughter-in-law.
They had been three widows in shapeless widows' cloaks, at the head of the steep path that led down to the Dead Sea, the lowest place on earth, where she had told her daughters-in-law she was finished. "Go and find new husbands. It's too late for me. I'm too old to provide them for you from my belly. Go back to your people and your gods."
Orpah had gone, her parting shot to Ruth, "They'll hate you in Bethlehem!"
Naomi watched until she appeared no bigger than a peg doll before picking up her bundle and starting down the trail in silence, with Ruth following.
A ferry took them across the Dead Sea to Israel where they scaled steep ginger slopes and trudged across sage-bush covered peaks until the small but bustling, walled city of Bethlehem spread itself before them. It lay cupped among terraces of swaying white barley and green wheat, vines, pomegranates, olives, dates and garden produce. After dusty Moab, Naomi was wide-eyed. The famine that had sent her away was very much over.
Silent along the way, she began smugly to point to this and that ripening crop, as though she had a stake in all the abundance. The truth was that her stomach was churning as they came nearer and nearer to Bethlehem's gates. She would have to face the gossips there. She was dreading having to admit that she, who once had everything, was returning with nothing.
They were waiting for her as they entered the city, a gaggle of women Naomi had known since childhood. They clustered around like hyenas around carrion.
"Who is this?"
'Can it be Sweetie?"
"You mean Naomi? Surely not."
"She looks a lot older."
"I went out full," Naomi blurted, "and am returning empty. So you needn't bother hanging around, hoping for a handout."
"She's wrinkled as a crab apple."
"And just as sour."
Laughter.
"Were you working out of doors, dear?"
It would have been better to have died in Moab, Naomi thought, than to have to go through this.
"Who's the swarthy giant?" one of them asked.
It was on the tip of her tongue to tell them Ruth was her slave. Instead, to her own surprise, she found herself taking a step closer to her daughter-in-law, who seemed unfazed by their meanness.
A woman wagged a finger under Naomi's nose. "This is how God punishes those who abandon their land and their people."
There was a murmur of assent. They all remembered the famine.
Some mornings, Naomi would go into town simply to gaze up at the roof terrace of her former home, built into the city wall. Someone else lived there now. She and Ruth shared one-room, with a tiny courtyard and a flat roof of yellow mud, in an outlying hamlet. Ruth's steady optimism was an irritation, her very presence a constant reminder of what had been lost.
The land belonging to Elimelech, Naomi's husband, had become a tumbledown vineyard. In her day, they had hewn a grape press out of rock, built a tower and set a guard. Now the tower leaned sideways, there was no guard and damaging fox holes were among the roots. The sharecropper, who claimed all remittances paid up to her late sons and nothing owing, was not watering the vines. The tiny grapes looked thirsty and wizened. She could see they would not bring in enough to feed and house her and Ruth.
When Ruth caught her gazing at their empty storeroom, biting her lip, she said, "I've heard that the rule here is that the grain around the edges of fields must be left for orphans and widows to pick.Perhaps, I could go and glean in someone's field?"
The idea that a member of her own family should be brought so low had Naomi down on her knees on the dirt floor, keening and swaying, with her hands covering her head, as if she were expecting blows to rain down on her. This was the worst thing, far worse than anything else that had happened so far. This was rock bottom, the shame of all shames.
---
To read more, order your copy of Birds of Passage.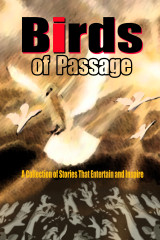 (Click here to order your copy of Birds of Passage. 100% of the proceeds go to Passage Home, a 501c3 non-profit, whose mission is to help release people from the grip of poverty)
---
Stay tuned for our next author interview with Greg Dodd.