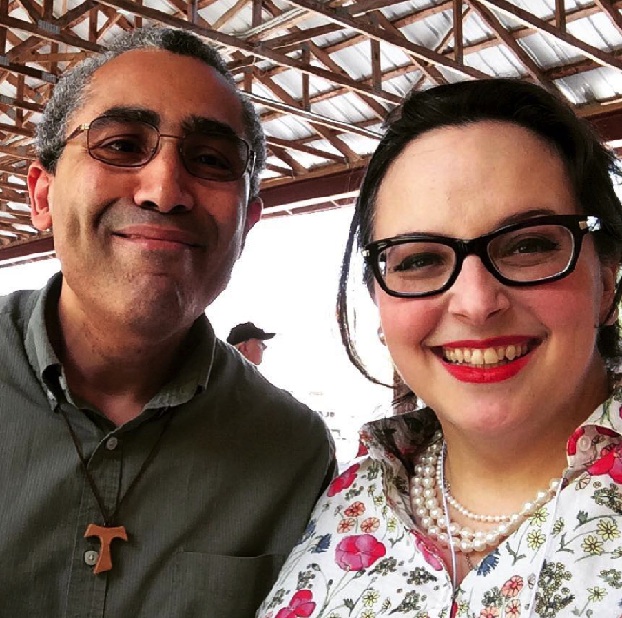 I had the opportunity to meet several interesting writers this weekend at the First Annual Read Local Book Festival in Durham North Carolina. During the next couple of weeks, I will be highlighting these edgy Christian fiction authors and their work. First up is Summer Kinard author of The Salvation of Jeffrey Lapin.
From her blog "Writing Like a Mother," we get a glimpse into Summer's love of books.
"My grandmother worked in our local public library, and the ladies in Acquisition and the Book Mobile took me under their wings. I got to read all the fresh, spines uncracked books right as they came in. And because they also took care of removing the old books, I got to page through the vanilla scented browned paged discards, occasionally spiriting a volume away from its doom. I gained a lifelong love of old children's books (and new children's books, as my children's hundreds of books attest) from my time in the back rooms of the library.
That's my reasoning behind dedicating most of an entire weekend volunteering at the Read Local Book Festival.
Yes, I know I have five children, including a 2 month old baby. Yes, I know it's volunteer. But BOOKS! LIBRARIES! SHARING THE LOVE!
Y'all, let me be plain. Libraries saved me. They saved my life. Just like the Reading Rainbow theme song. God gave the hope, but books fed it. They lit my path out of dark places. So I'm glad to give back."
I just downloaded Summer's novel, "The Salvation of Jeffrey Lapin." Since I'm not a big vampire book fan, I thought I'd skim it to see what's up.  I have to admit any book that opens with a guy throwing rabbit's off his roof, well, you got me. I'm looking forward to finishing this edgy Christian fiction novel. It's a refreshing spin on a vampire story.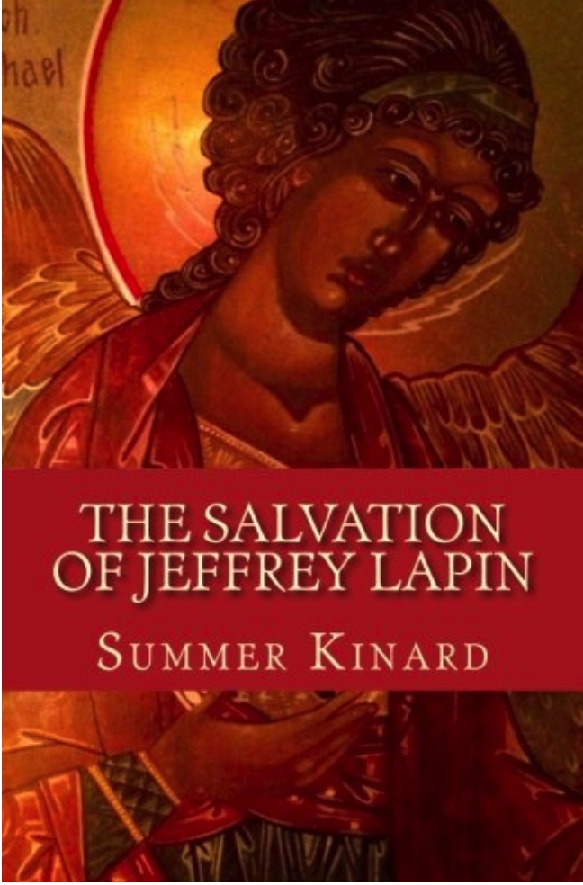 After 125 years of demon possession, Jeffrey Lapin wants to end his life of torment. A failed suicide attempt puts him in touch with Maddy, an Orthodox Christian police officer whose helping hand burns Jeffrey's skin. Her touch shows him the solution to his problem: he will convert to Orthodoxy and say goodbye to the world when he gets baptized. But Jeffrey's so focused on dying that he overlooks the first part of baptism: the exorcism. Parted forever from the demon that tormented him, Jeffrey has to learn to live as a Christian, free from the demon but not his own tendencies to mess up. With compassion and coffee, confession and cake, Jeff's new Orthodox family teaches him to accept the grace given him to live into true eternal life. Strengthened by new habits of faith, Jeffrey finds a new direction, purpose, and maybe even love. Fans of The Screwtape Letters and The Sayings of the Desert Fathers will resonate with this story of redemption and love rooted in ancient Christian teachings.