Importing
To import a blog post, select all of your copy along with any photos and paste it into a blank page.
Visual Tap – Text Tab
When importing a blog from another platform there may be spacing issues. It may be easier to re-insert the spaces between the paragraphs. The easiest way to do this is to switch to "text" mode (see tabs at upper right had corner of window) and delete <div> tags and simply hit a return between the paragraphs.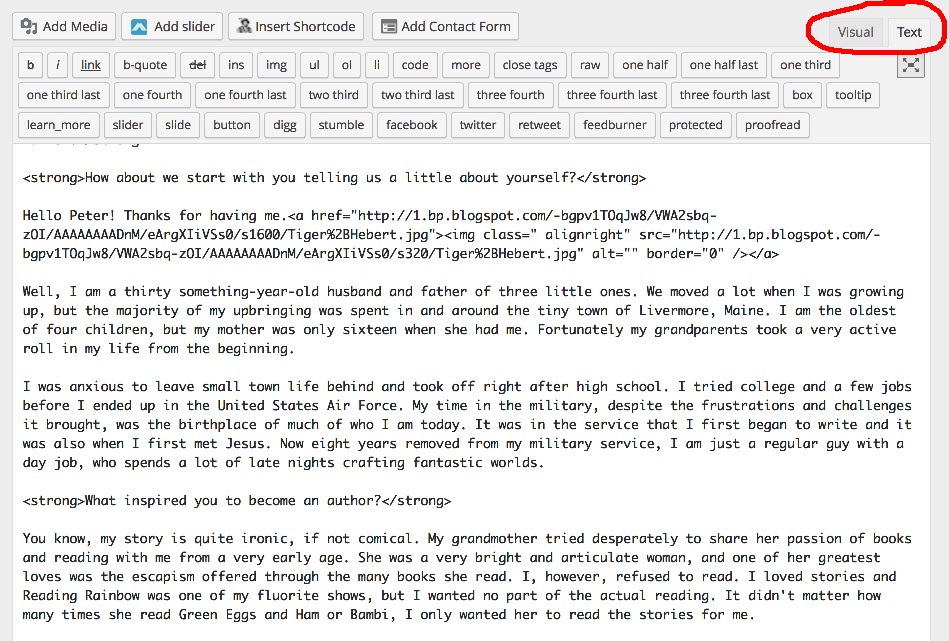 Preview
While the "Visual" tab is supposed to show you how your blog post looks, it does not give you a true representation. For this click on the "Preview" button on the right side of your screen.
Positioning a Photo
To position a photo, click once to select. A positioning menu pops up directly above it. Choose your preference for positioning the photo within the copy.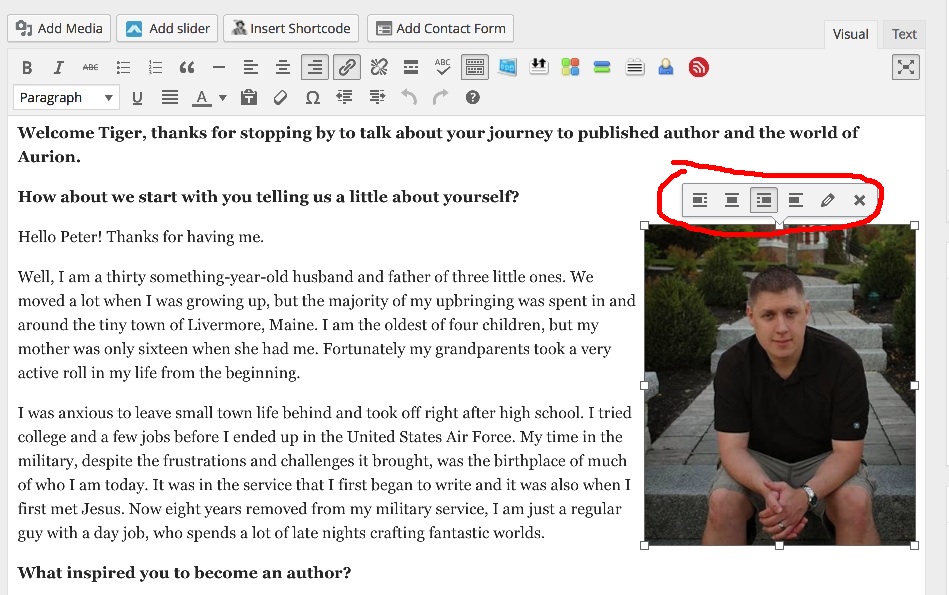 Featured Photo
To feature a photo from your blog post on the home page with the first few sentences, see bottom right of window and select "set feature image." Choose the image you want to be the featured image.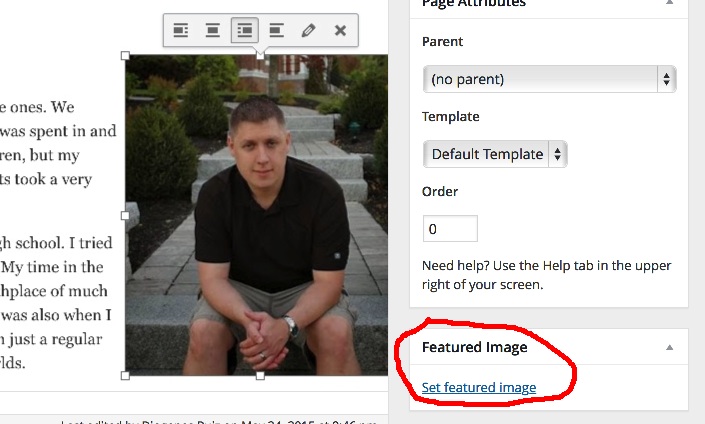 Categories and Tags
Select a category from the menu on the right.
Type in tags that will help someone find you post.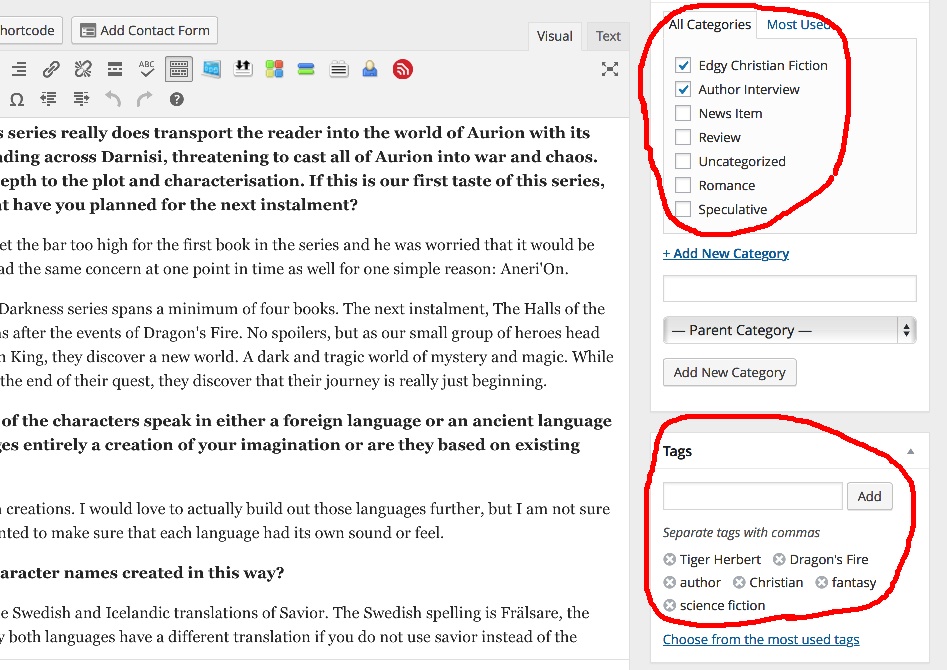 Author's Box
At the bottom of your post, you can put an author's box to let readers know about you.  Select the author's box from the menu and fill in the information: picture url (after you import picture into media library copy its url and paste it). Then type in your author copy) If your author's box appears on another post on the site, you can simply copy and paste it into position on your new post.